News Board
Thu Jan 15, 2015 10:51 pm by Spoodnick
New plot thread up in Europe. This affects the world as a whole, if you are in any faction you may want to check it out.
Comments: 0

CharacterName:
Joseph Mack
Age:
28


Gender:
Male.


Occupation/Faction:
Police officer, U.N.G.S.


Hobbies:
Smoking, watching bad action movies, going over cases and checking to see if anyone in his portals is still alive.
Appearance: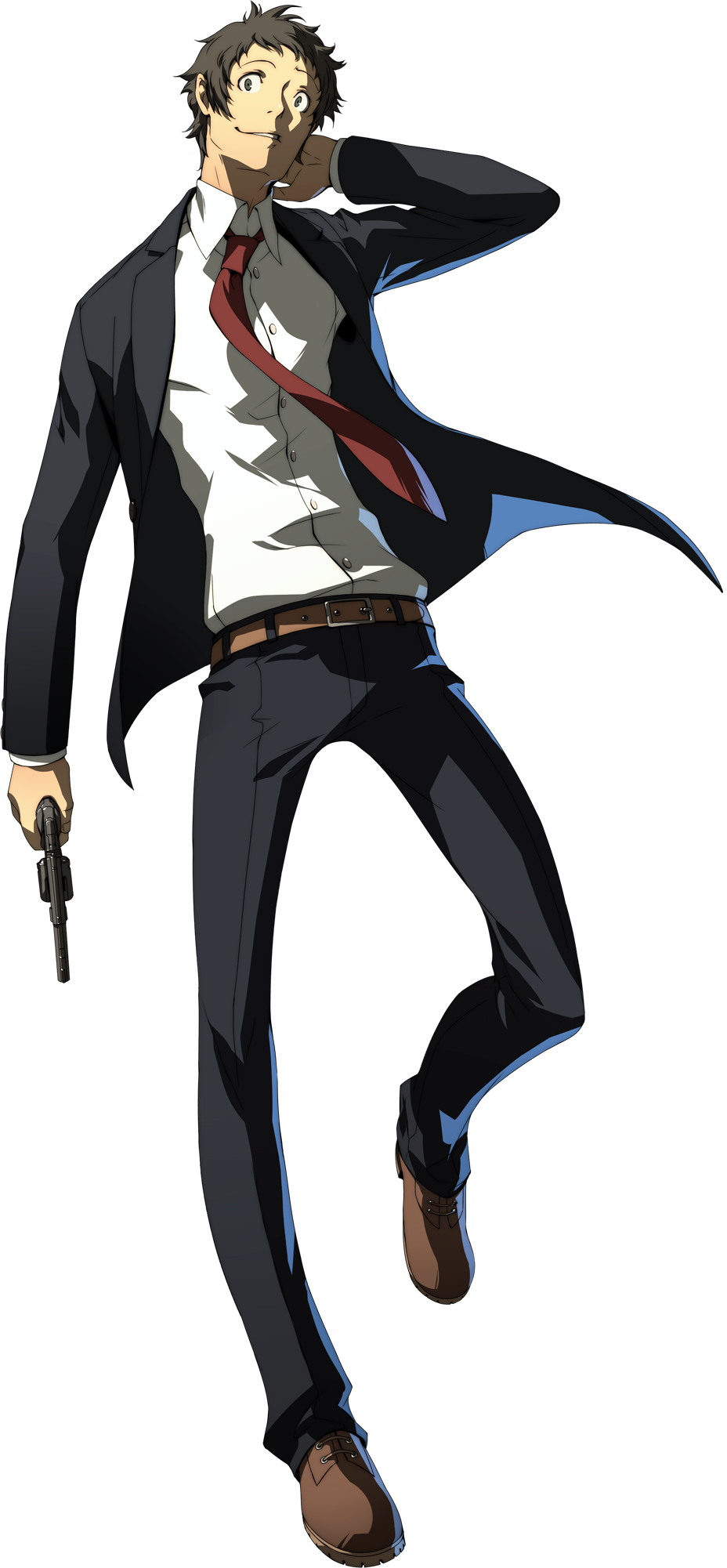 Five foot ten, 180 pounds.
History:
Joseph was born in new york city, his childhood was filled with studying, he never had any real friends. Like many children before him he was exstatic about getting his super power. His came much later than all his peers and he got alot of hell for it. Then came the day, he woke up feeling different, today was the day when he would show his true strength and become a hero! He went into the rooftop of his apartment, concentrated his hardest and almost killed himself. He created a portal to somewhere else you see, not quite here but not like space. It created a vortex and pulled his leg in, if his screams didn't attract his father to come pull him out of it (With super strength as by the time he got out there Mack was holding on from the hole into the other dimension by a laundry line) he would have died.
So after a really crap childhood of only using his power to dispose of garbage, since his parents totally banned him from using it, he studied hard enough and got a scholarship to a relativity nice college. As soon as he was out he became a police officer, without his parents around he practices his ability on the fly, making bigger and bigger portals. Thanks to that shiny degree of his he made his way up to detective very easily and he decided now was the time he could make a difference, trying to tackle crime in new york by the book is like trying to kill an elephant with a nerf gun, ineffective and nobody was going to take you seriously as a result. So here and there when he was working homicides he would track down the killer and throw them in a portal. No evidence, no crime. Sometimes he would report his finding only so that others could find out he "skipped town" others he destroyed some evidence and left the case unsolvable. He didn't care about the victims of the criminals, what would knowing a man was in jail now do anyway? No, his way was much.... better.....
Personality:
Joseph by day is normally a very average guy, he leads the life of an unintelligent, bumbling police officer who doesn't do his job very well. But by night he can show his true colors, that is when he goes out on his "vendetta's" and you can see just how smart he is. Probably one of the best detectives in the state and an utter psychopath. He really hates superheroes, their worse than cops and they remind him of his crappy childhood of wanting to be one. When he isn't "Working" he occasionally flys to towns where no one knows him and randomly murders people there who may or may not deserve it, because Aki loves having fun.
Powers
:
Power:
Portal fabrication
Drawbacks/Limitations:
When Joseph opens a portal his eyes dilate, he can no longer feel emotions normally and his irises turn black, in his words "For if one is to gaze into the limitless gates of nothingness, an once of emotion can lead to death!" This means that if he is distracted emotionally then he cannot open a portal, exept for laughter or happiness. Those are two exceptions. He cannot open a portal wider than eight feet in diameter, and doing that requires total concentration. He cannot open a portal more then twenty feet away.
Capabilities:
Ideally this power could be used to pull in a group of armed men in from a direction they do not expect. Once someone is inside the portal they suffer the same effects as Joseph, eyes dilate and emotions are less intense and unclear. However defensive superpowers like being indestructible or immune to illusion mitigate this effect. It takes a second to close, and larger portals 3-5 depending on his concentration level. But once they are closed then there is nothing anyone inside can do to escape. Short of teleporting or if they can somehow absorb his power, opening a portal back up. The dimension the portals lead to is an infinite space of nothing, no air, no water, no life, no light. If Aki is trapped inside his own portal for some reason he can survive without a sweat, though the effects of the portal becomes much more intense. He once inside he can open portals back to the relative area of his entry, though he has little control of where he can end up he can make sure to avoid hazards like opening into a brick wall or under lava. He can store things there for a time where no one can get to it and then open the portal back up to retrieve it. He just has to be careful of forgetting where he put them. For OC's and side characters it has an atmosphere, living organisms cannot stay for more than two posts inside. But dead organisms, like NPC's who have been killed by not having any air, can stay.
Category:
Utility
Type:
fabrication
Last edited by jac600 on Tue Nov 25, 2014 11:42 pm; edited 3 times in total
Fighting against Joseph would certainly be tricky, trying to avoid the portal death traps and juggle attacking him equally, but it seems like all the portals do is create a pocket dimension of sorts. This would be perfectly fine so long as a few conditions are met. 1) The person you've trapped can escape. 2)You have permission by the person you've trapped to perma-lock them in your dimension. Role-play websites are just like games and below gameplay, balance is key.

Other than that there are various typos all throughout and I can't tell if his name is 'Joseph Mark' or 'Joseph Mack'.

P.S: Your elephant Nerf Gun analogy is as funny as...something funny? I'm not good at these.
I agree, basically no killing this way without permision and if they have the right power they can let themselves out.

I made sure his name is Joseph Mack.

How about for OC's the void has an atmosphere, that way he can toy with them or toss in somthing dangerous, like a tiger.
"I agree, basically no killing this way without permision and if they have the right power they can let themselves out."
+1 from me.
Pathogen Points to be awarded on acception: 705
Since you changed it you might want to mention in the powers that for characters the pocket dimension has a atmosphere also there are still alot of typos scattered around the post that I would prefer that you fixed up.

Im just thinking with your power what defines a ability that would let them out it. Since being trapped in there would not be too fun for someone alone im going to suggest that in a thread if you use your portal you cant go for more than two post without opening a portal again for them to escape, you could justify this as organic matter of a large mass (Ie human weight) destabilises the reality so a portal opens up to spit them out so the space doesn't implode.
Admin




Posts

: 9


Pathogen Points

: 0


Join date

: 2014-04-23



I like it, it should do very well for OC's. But how about for NPC's if the lack of air kills them then they are stuck there.

I also went through and adressed typos, it's weird. I did them earleir but I must have forgotten to hit send.

I also added what you asked to his powers.
I...am still okay with this. Same PP as before.
+1
Im not sure if your thing is stuffing up so I went and did it myself but you still had typos everywhere, Elephant,Dilate,Bumbling they were still all spelled wrong. Like i said fixed now but be careful in posts, excessive typos mean you get less PP.

accepted aswell
Admin




Posts

: 9


Pathogen Points

: 0


Join date

: 2014-04-23





Similar topics
---
Permissions in this forum:
You
cannot
reply to topics in this forum